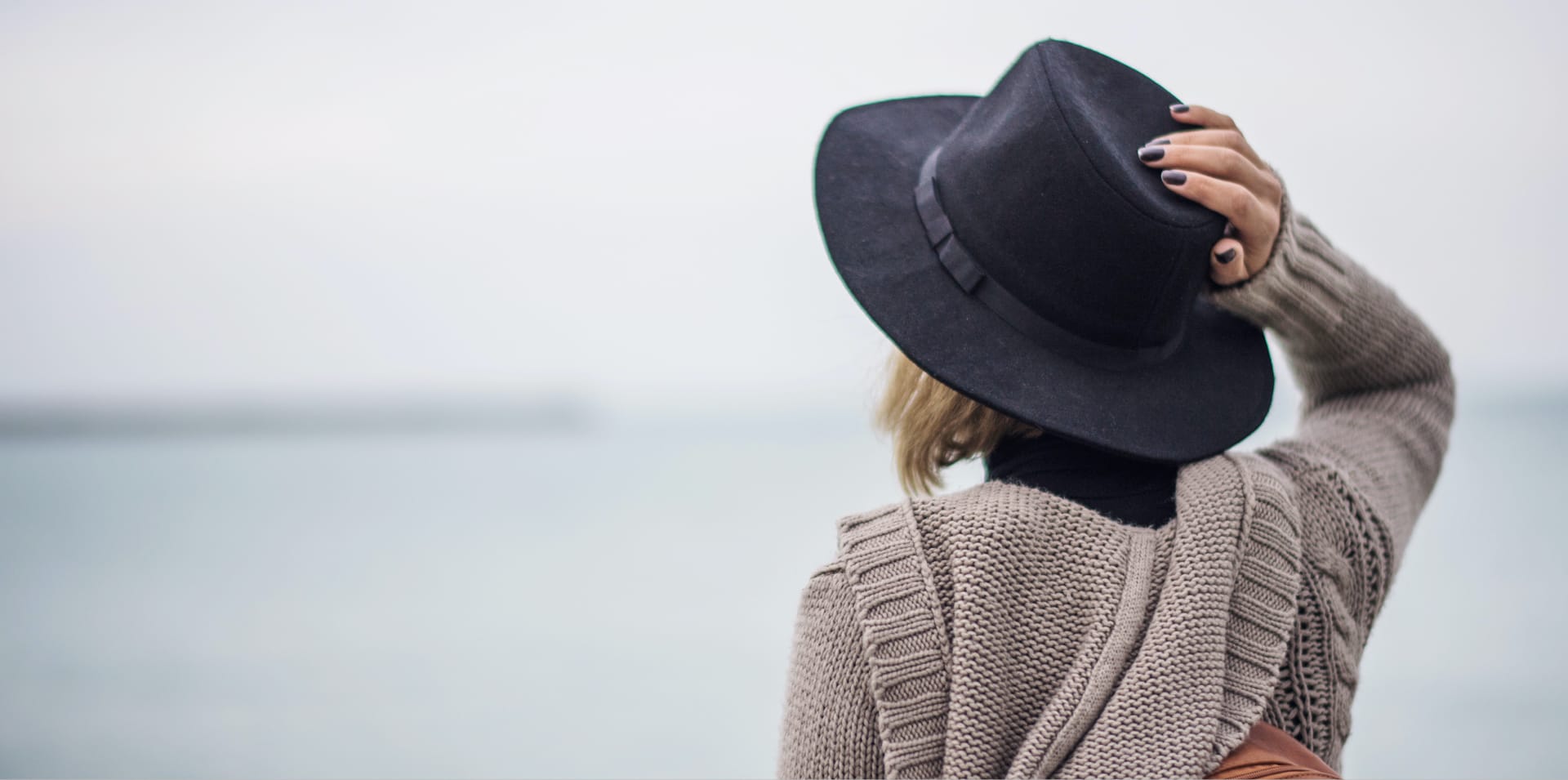 Grief in the Grocery Store
Have you ever been hard on yourself for feeling down, especially around the holidays when everything appears to be festive and you're just not into it? Maybe you've felt glum at the store while walking past a Halloween display and questioned why it would make you feel sad. If you or a friend or loved one has ever felt this way, then perhaps what I'll explain here will be helpful.
The holiday season is upon us. Stores are busily putting Halloween candy in the clearance section and you know that your next trip to the grocery store will assail you with holiday greetings that you might not be prepared to experience. You might feel grief from a number of different losses: people who you love and miss, lost circumstances, dreams that couldn't happen, sadness over hardships, missing those sweet times when your kids were little, or an overall heaviness of life being a lot different these days due to the pandemic.
It's that space between your grasp and your goal and the energy it's taking to close that gap whilst carrying a heavy heart.
You can experience grief while also feeling grateful for a truly abundant life and loving relationships.
Last year, it was hoped that the pandemic would be over by now, and that there would be a return to normalcy. Instead, the world has emerged into a new normal that some people are taking more in stride and others are still struggling to comprehend, let alone accept and move forward. Not all losses have been about physical deaths but about deaths of relationships, health, jobs, and stability.
It's OK to grieve these deaths. It's valid. Grief can be a very painful aspect of life yet one that can also bring about personal transformation. Not that it necessarily happens quickly and not that anyone ever really wants grief to begin with. Also, there are some losses from which one may never truly recover but will only learn to endure.
Grief in the grocery store can re-energize you to focus back on your purpose and creativity. Ask yourself how you want to show up during this holiday season. It's important to know what it looks like to you to bounce back and be resilient. To me, as a psychotherapist and life coach, resilience is more than simply recovering from stress and trauma and then returning to a less stressed baseline. In my heart, I believe it's about returning one's energy back to the business of your soul, refreshing your sense of purpose, and following your heart's desire.
As you read this, you might resonate with some of my thoughts and examples. You might be thinking about how grief feels for you and how you desire to deal with it. I wonder what sort of ideas you have about resilience and what it means to you. If resilience feels unattainable or transient for you, I encourage you to start tinkering around with activities that make you feel better and realize that the "feel better" part is in connection with the heart of who you are. Befriend it. Visit it often. Set up housekeeping there and become grounded with it as a safe space. From there, you can build on it and bounce back to it because it always a part of you.
Diana Zilly, MA, MS, LCPC
Psychotherapist, Life Coach
Diana is a Licensed Clinical Professional Counselor, Empath Studio Life Coach and Educator, and former Adjunct Professor of Psychology at Joliet Junior College.
Getting grounded with your true self helps you develop resilience that is in the service of your soul.
Do little things. Read a book if you haven't read for a long time. Pick up a magazine instead of scrolling on your device. Go for a walk and crunch the autumn leaves under your boots. Perhaps there's a drive you want to take, or a craft you want to do. Find little ways to reconnect with yourself. Do a little each day. Notice how you feel a little more connected with yourself than you were before.
It's my philosophy that life coaching programs should be  accessible, affordable, and high-quality.
Have you ever wanted to join a coaching program but found it intimidating and costly? Have you ever been spread thin in your schedule to the point where you weren't sure you could even get enough out of a coaching program?
I don't know about you but I've never found the cost of education to be anything but a burden. It certainly hasn't been motivating for me nor for my students when I taught college.
When I was teaching college psychology classes, I found that the difference for amongst students was the ownership they took regarding their learning, their life goals, and how they chose to show up for themselves.
My best students were the ones who were truly invested in the ways that education could open doors of opportunity for them. It wasn't about earning an "A" but about connecting with their autonomy and agency for personal growth.
I've been a therapist for almost 20 years, and I have also spent years teaching college psychology. I love teaching. I teach my therapy clients all the time. Now, I'm teaching online in my coaching programs.
You won't have to worry about missing out on anything because I post my live (online) office hours for drop-in discussions or to answer questions, schedules for webinars, polls that you can participate in to provide your input, and so much more. There's nothing intimidating going on with my programs. It's perfect for anyone who wants to get more out of life no matter what sort of schedule you're juggling. 
Come on over to Empath Studio and join me in the coaching programs I've created to help you build your confidence, resilience, and empowerment to reach your goals.