Welcome to the Gallery
Enjoy the featured collection "Whim"
Scroll down for more collections
Watch for the Gallery Store to open!
original art by Diana Zilly
Hello from Diana "Going on a Whim"
Making this artwork gave me so much happiness that I wanted to share it with everyone. 
There's always going to be a ton of stuff we don't like having to do but that we must do for the sake of survival, like paying bills, buying toilet paper, fighting fascism…but, when you have the chance to come home and just be in your own space, take the time to relax and let loose.
Most of my art is done on a whim. It's whatever I feel like at the moment. I've painted over things and started over more than you realize. Other things have turned out on the first try. I'm happy with it either way. It doesn't matter because I enjoyed myself in the process.
If you've been stressed out and you want to do something but you're not sure how it will turn out, just learn to go with it. Play. Relax. Dabble.
Try the food. Visit the place. Explore. 
Life is short. Life is precious. Go on a whim. Do the things.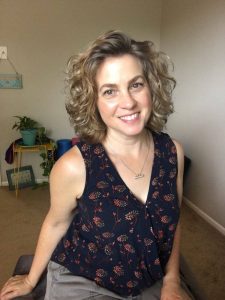 Diana Zilly
artist
Thanks for stopping by to see my artwork! I've been making art since I was a toddler, and I'm still making art today in my 50's. It's great to be able to share a lifetime of art with you. I've passed through phases of styles, from primitive self-portraits in crayon, to realism in oils, pencil sketches, and then experimentation with acrylics and mixed media. I'm having more fun with art than I was before. Realism was rewarding once I had the finished product but I really wanted to learn to relax, breathe, and not worry about perfection. My energy told me to "Loosen up!" …so I did!
See you again soon!
Subscribe and Become Part of the Community
Please feel free to subscribe to receive emails and newsletters from Diana Zilly LLC. You'll be notified about classes, programs, groups, discounts, and other offers, plus information about products and showings from the Empath Studio. There's never any pressure to buy anything. There is no email spamming where you're suddenly getting flooded with email campaigns. Diana doesn't sell personal information such as emails. This is her business, her life's work, and it's about helping people to create sustainable and inspiring personal transformation. It would be great to have you join this community of people who are learning and growing.