What is Divorce Mediation?
Divorce mediation allows you to save thousands of dollars on your divorce by replacing litigation. Both partners attend mediation together in a PEACEFUL, NON-ADVERSARIAL process that culminates in a written agreement called a Memorandum of Understanding.
The Memorandum of Understanding is created as a fair, equitable agreement that replaces the costly and exhausting litigation process. The Memorandum can be entered along with your packet of court paperwork that you use to petition for the divorce. You may also give the Memorandum to a lawyer who can represent you or your partner, and who may enter the court paperwork on behalf of that party. Since the Memorandum represents the agreements between you and your partner, there is no need for litigation.
Who Uses Divorce Mediation?
Divorce mediation can be used by couples who have a desire to save money on their divorce and want to resolve the division of their assets and liabilities of their own accord with the assistance of a mediation professional who can guide them into a fair and equitable settlement. This process also works for negotiating a parenting plan for the minor children that includes parenting time, holidays, decision-making about significant needs, and other areas that may be important to the parents.
Parents may also use mediation to address post-divorce issues rather than immediately taking the other party to court. Mediation makes it easier for people to negotiate the changes in life and stay in control rather than having a judge decide things for a divorced couple that cannot come to their own peaceful conclusions.
Both divorcing partners must attend mediation sessions at the same time. The mediator will not consult with either party individually neither in person nor via any other form of communication (such as email, phone, etc.). Children are not allowed to attend mediation sessions. Plan on having a babysitter for them.
Can I Have My Lawyer Attend Mediation with Me?
You always have the right to legal consultation throughout the mediation process, and if you want your attorney to accompany you to your mediation session, that is your right. However, the mediator will be in charge of the session, not the attorney. The attorney may be consulted throughout the session.
Diana's Qualifications to Perform Mediation Services
Diana Zilly was trained to perform divorce mediation by Susan Deveney, the highly seasoned attorney and expert in divorce mediation who founded Divorce Mediation Training, Inc. Diana is ready to help you and your partner achieve a fair, equitable agreement so that you can move forward with your divorce, and get on with your life. Mediation is a non-adversarial process that takes place at Diana's office. Her decades of experience working in banking, finance, teaching, and psychotherapy forge a strong set of skills that help you make reasonable, livable decisions about your money, your bills, your possessions, and your parenting plan if you have minor children.
Diana's skills are not just shaped by her extensive work history; she has been an unstoppable force as a 24/7 single mother for almost 20 years, working full-time, earning a bachelor's degree, two master's degrees, obtaining a clinical license, and raising both of her kids to be the successful young college students that they are today. Diana has the tenacity and grace that you need to make the painful process of divorce more peaceful, streamlined, and, most importantly, COMPLETE.
Why is "complete" an important issue? A complete, comprehensive Memorandum saves you from the risk of having an unfinished agreement unravel at the hands of a dissatisfied judge or attorney who may then initiate litigation: a costly, time consuming, intrusive, and exhausting process.
Let mediation be the peaceful, money-saving and sanity-saving thing that happens in your divorce.
Links for Illinois Dissolution of Marriage and Child Support Resources 
Links for Financial Advice (Diana provides this out of courtesy only and you may use any financial advisor you want)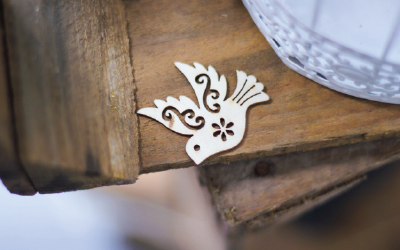 Learn about how Diana works to create a safe and peaceful environment for the mediation process.
read more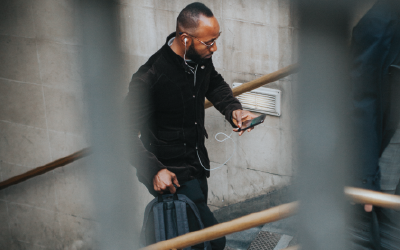 Learn about how a mediator handles boundaries when one partner makes initial contact to inquire about mediation.
read more
Divorce Mediation, Information, and Resources
Call Diana Zilly 630.716.3939 for questions and appointments